Services
How we help your brand grow
We represent your brand in the Nordic market. We take care of the entire commercial process with everything from logistics, multi channel sales, marketing and finance.
What we offer
We believe that there is a better way of bringing brands to the market. We are challenging the model of large organizations and slow processes. We believe that all that is needed is a strong, well trained, professional small agile team not afraid of getting their hands dirty.
The distributer
We function as your local subsidiary in the Nordics. Fully staffed and equipped local office for handling of your business locally in the Nordics.
The sales partner
We'll handle your daily operations using our extensive experience working within all channels in the Nordic trade covering Retail, Convenience, Food Service, E-Commerce, Pharmacies and Industrial sales.
The hybrid
Best of both worlds. A flexible solution tailored after your needs. Always providing you with a deeper understanding of the markets within the Nordics, like the market dynamics, pricing, segments and consumer behavior e.t.c..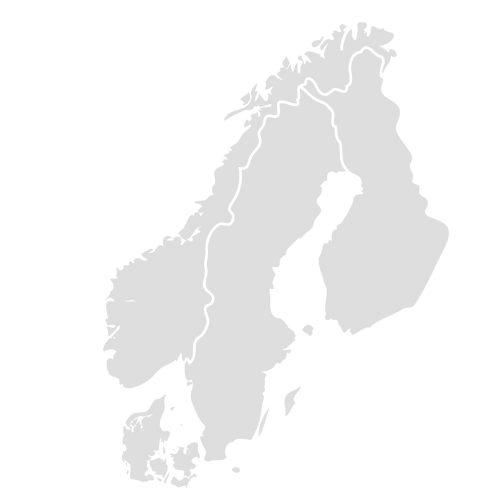 Your local sales partner
Vitaseege functions as your local key account manager taking care of all central customers. We handle offerings, listings and negotiations assortment planning and strategic customer development.
We offer sales force services with national coverage by 16 reps visiting all grocery retailers in Sweden.
No matter the size we have the right marketing tools for you
We work as your local 360 marketing department taking care of adaptations, translations, local brand strategy, pressreleases and hands-on executions of on and offline marketing campaigns. Instagram co-labs, sampling or billboards…We have a fully skilled marketing set up ready to build your brand in the local market. Nothing is too small or too large for us. We treat all brands as our own and in our hands your brand will thrive. Strategic planning, local campaigns, social media, or a TV commercial, we are hands on and have done it all for our principals.
We handle everything, from start to finish
Depending on your company's specific need and set up we make sure to get the goods to the wholesaler in the most efficient way. If needed your products are more than welcome to take a rest in our fully automated warehouse for further transport to the wholesalers. Sometimes the goods are eager to reach the customer and then we pick up at your place and ship directly to the wholesalers.
How about the boring stuff?
No worries, we handle that too!
Successful sales require some necessary administration and work behind the scenes which is not always in the spotlight. We have the knowledge, systems and setup for taking your brands and products through the gates in the launch process.
Let's start talking
Why working with us will benefit your brand
– Working with few brands is a conscious choice for success
– With us you are one of few selected, not one of many
– You only speak to a senior partner, regardless the issue
– Small and effective organization with focus on high quality
– Operational execution married with a constant strategic view
– A personalized relationship that goes beyond business topics
"Vitaseege did an amazing job launching and growing Danerolles in Sweden!"
"We decided to corporate with Vitaseege as we met them as professional, experienced and progressive partner for the Swedish market."